Featured Work
Shepherd Youth Ranch
The Shepherd Youth Ranch campaign was devised around the concept that the horses at the ranch are the real healers of the youth being counseled. Click on the image below to watch and listen to these beautiful spots designed to raise brand awareness.
Authentic Motion & Stills
Your video has one job. To make people want to watch it. ​
We're going to make you stand out in a universe of sameness. We do this through love of craft and authenticity. The love of craft shows in our aesthetics. We hook the viewer immediately with look, sound and feel.
We keep them watching with authenticity. We move people to action. What really motivates people is love, hope, wonderment, empathy, a universal connection. We know how to translate that real… onto the screen.
And if you are in healthcare marketing, or have a roster of healthcare clients check out DocSpots, our award-winning healthcare division of Flying Frog Media.
If you value authentic Photography and Video Storytelling, watch our featured video below, and then explore the rest of our portfolio.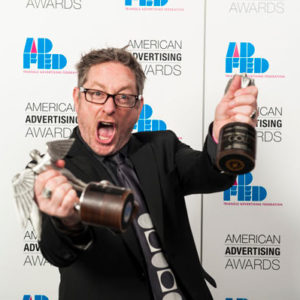 Flying Frog Media Wins!
Flying Frog Media was proud to have walked away with 3 gold, 1 silver and 2 bronze awards at the 2017 Addys. Thanks go to our clients, our team and all of the creativity that went into these wins. Its an honor to be recognized alongside some really creative folks in our industry.